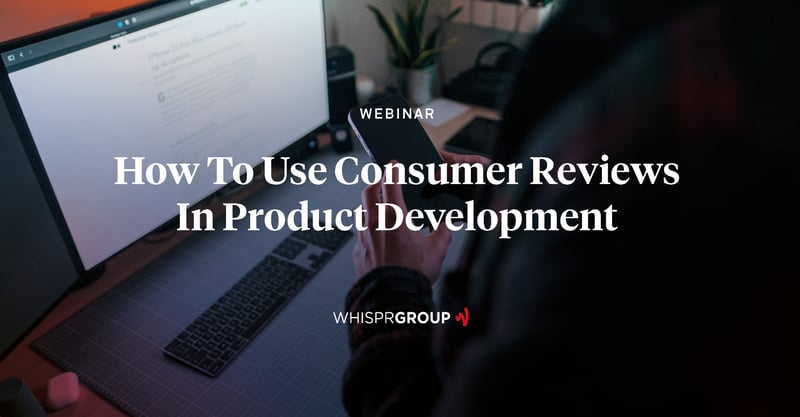 95 percent of consumers read reviews before making a purchase, but are you fully taking advantage of this goldmine of customer insight to enhance your product development? You should be! There's huge potential for both physical and digital products and services to benefit.

In our next webinar Whispr Group will outline how our analysis of customer reviews allows brands to:
Pinpoint key factors that drive purchases in their product sector – for example sought after features – thereby reducing the need for prototype focus group testing
Identify repeat consumer pain points around your product of interest to produce key learnings for improving future products
Hone in on competitor product weaknesses and identify opportunities to engage consumers by focusing marketing on your product's relative strengths


The Basics:
When: June 3rd, 2021

Start: 15:00-15:45 (STHLM/CET) / 09:00-09:45 (NY/EST)
Where: Webinar via Zoom (link will be sent after registration)
Limited attendees

Hope to see you on June 3rd!